Founded in Berlin in 1995, Church of Confidence were one of the first bands to combine Punk and Rock'n'Roll. But they soon had to find out that this explosive mixture was way ahead of its time.
After a couple of tours throughout Germany, they recorded their first
longplayer "No.1" in summer 1996 in Lübecks "Freshtone-Studios", which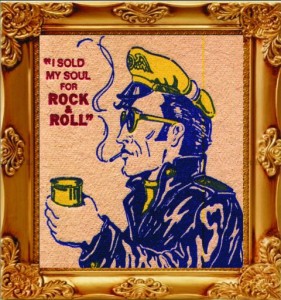 was released in January 1997 on Rodrec/Indigo.
In the years 1997 and 1998 the band was busy playing support-tours,
shows in- and outside of Berlin, as well as playing festivals, but also
followed by changing the line-up a couple of times.
January 1999: Knockout Records releases a 4-track EP entitled "Pray".
Now the world seems to be ready for the sound of the Berlin Punk-
Rockers, as their style becomes more popular.
November 1999. Another Longplayer with the title "Living On Crime"
is released on the Berlin-based label ANTI/Zomba.
January 2000. The Church Of Confidence stumbles into the new
millenium, supporting bands like "Marky Ramone" or "The Buzzcocks".
Now the band is being booked for festivals throughout the whole summer
and the year closes with a legendary New Years Eve-Show at their homebase,
the "Wild At Heart"-Club, located in Berlins outlaw district "Kreuzberg."
Summer 2001. Church Of Confidence are producing their third album:
"Teaching the children the blues" which is released on the infamous label
"People Like You" – Records, followed by extended German and European
tours following throughout the year 2002.
2004 marks a new era for the band. Turning away from the music industry
by following completely the DIY spirit, not only producing in their own studio,
but also in founding their own label "Wild At Heart Berlin-Records"and taking care of marketing and distributing of their fourth longplayer "On The Hook!"
2007 Church Of Confidence are booked on "Rebellion-Festival" in
Blackpool, the biggest Punk Event of the world and start touring the
UK extendedly.
Late 2009 the latest baby, album No.5 is born. Again on their own label,
"Takin`Over" is so far the best album launch of Kreuzbergs Rockers,
crowned by the fantastic cover art of world famous R`n`R Artist
Vince Ray.
2013. Eighteen years later the Rock`n`Roll faith group strikes again and releases their latest album "In Black & White".
12 original songs, consequently under 3 minutes each, finishing  straight home, taking no prisoners, faithfully following their motto: "Damanation To The Non-Believers".